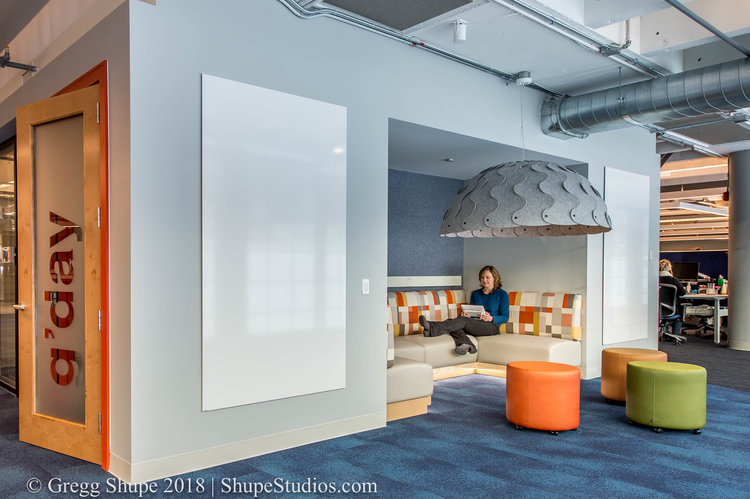 Focus on Wellbeing
Improving well being is becoming a focus in organisations and businesses. The need to look after employee and client wellness extends beyond improving productivity to attracting and retaining the best people by looking after their well being.
One area that impacts on wellbeing is the level of noise we are exposed to. Acoustics matter: If the sound quality in a space is not managed it can negatively affect stress levels, hearing and overall health.
Designed to make a difference everywhere that acoustics and noise quality are a problem, the Hush acoustic light family is currently working hard in locations all across the globe.
Pictured above is Hush Round in colour 'Flatiron' at the Mimecast office, Boston, where there is a focus on employee work-life balance.